Founder, HOST and Executive Producer
Please meet Brooke Bechtold. That's me! I want to tell you a bit about myself because I also want to know a bit about you. Learning about people and getting them to share their stories is what excites me. But I'm a little ahead of myself.
People describe me as charismatic, industrious, and enthusiastic. I've been purposeful in my career working with retirees, with busy families, with aging parents, with senior executives and Rhodes scholars – and through it all I purposely listened. It's allowed me to see how our stories and grit positively impact and affect communities. A few years ago I poured myself into storytelling and social responsibility patterns — and here I am today, doing what I love, but with a twist. I'm the president and founder at Humm Productions and creator, host and head writer of the Impactually Show. It's nice to meet you.
Senior Producer and Editor
A Jersey girl at heart, Christine has called Chicago home for over 25 years, and we're thankful that she brings that east coast grit with her to Impactually Show.   She's a warrior at work and play and has the energy reserves of someone half her age.   A skilled linguist, historian and teacher, her professional career has taken her from the United Nations to Radio City Music Hall to the classroom.  She's a champion for causes other than her own, and is a pro at the opposite of photobombing.  Her happy place is in the mountains, so when taking a break from Team Humm, you'll likely find her hiking, skiing or on a conservation crusade.     She's been married to the same guy for nearly 3 decades and has four kick ass kids and to prove it.  Brutally honest and one of the hardest working people I know, we are thankful to have Christine on our team as Senior Producer and Editor.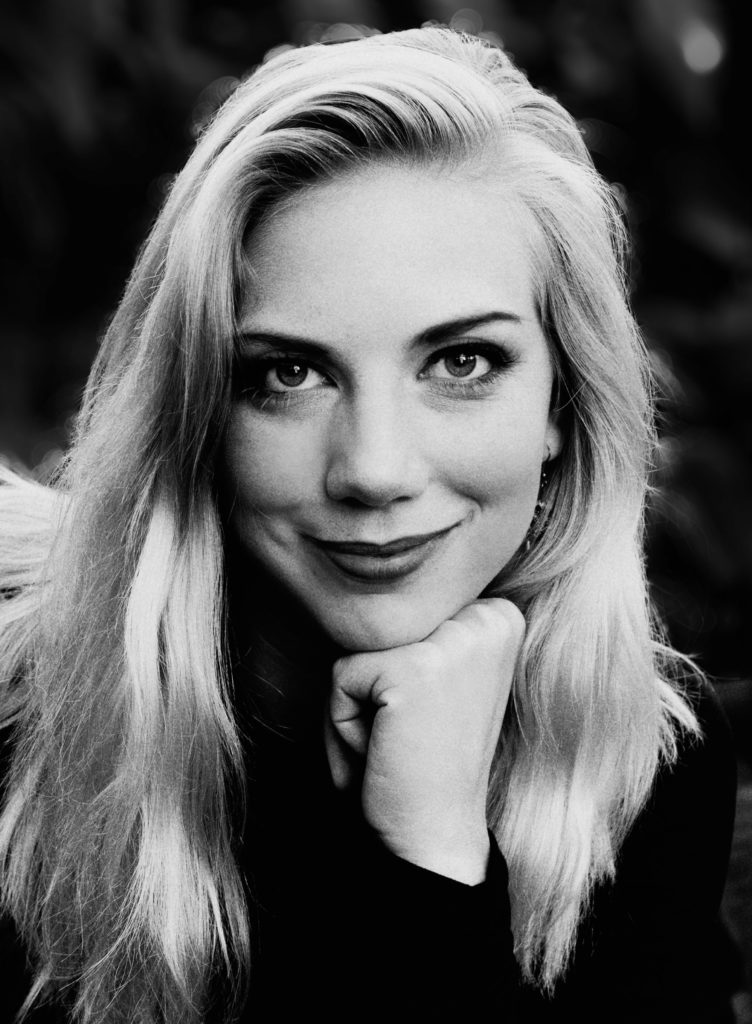 Elle Lively is the owner of Crooked Tree Creative, a music management, booking and consulting company based in Grand Haven, MI. She is also Executive Director of the Michigan Music Alliance, a 501(c)3 whose mission is to provide the Michigan music community with music business education through programming and community building experiences.  The Alliance empowers artists by giving them access to personalized tools for growth, connections and collaboration.  And if that weren't enough, Elle is also Director of Ticket Operations and Merchandise for the Muskegon Lumberjacks hockey franchise.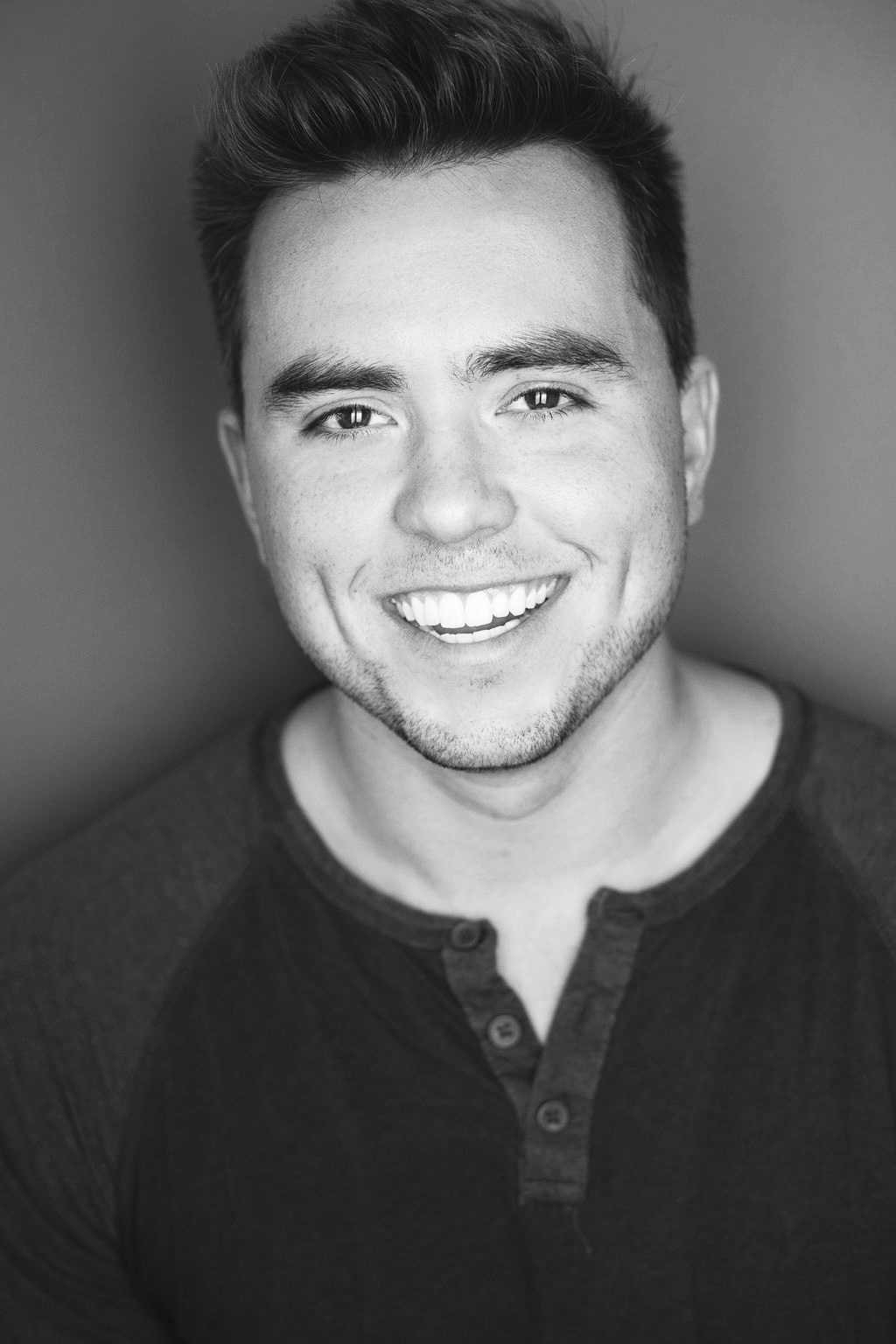 James Nash grew up in the suburbs of Chicago and after graduating from Trinity College he moved to NYC to pursue his dream of becoming an actor. As the world was introduced to COVID he decided to expand his professional reach and with his skills from both acting and business and became a voice over artist. Recently, he joined Humm Productions as a guest narrator ('Testimony') and is now producing episodes with us! We are excited for you to hear more from James in the coming episodes!  Outside of work there is only one thing that takes James' attention, his rescue puppy Dodge or "The Artful Dodger" – whose favorite snacks are carrots. 
We are excited to be working with James!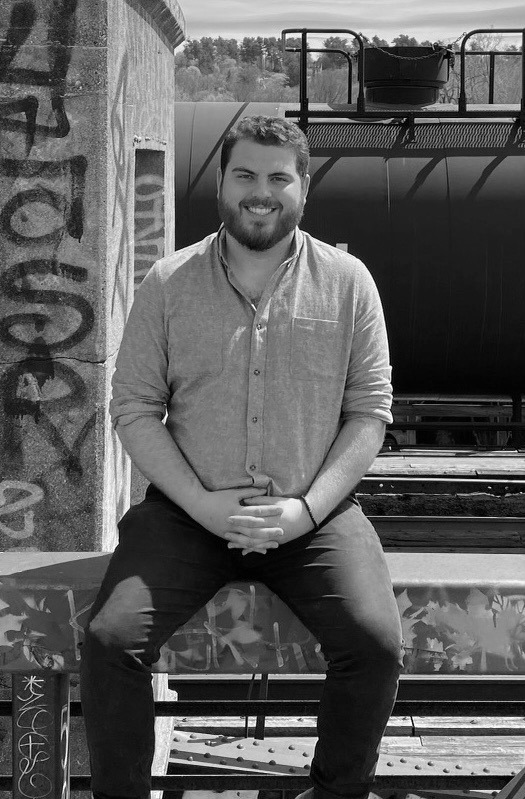 director of impact development
Jack's curiosity for other people's stories brings him to Team Humm. Knowing he would never be a bullfighter, and as a recent graduate of the University of Vermont, Jack studied social patterns and solutions earning a degree in sociology. An avid reader, Jack believes that history is one of our greatest assets and that collaborative partnerships build strong communities. He is a natural networker and values sustainable brands.
Jack lives in Chicago. In his free time he can be found with his rescue dog Shelby, at a pick-up game with his friends, at the driving range with his favorite hockey stick or at home working on his 1976 FJ-40 Land Cruiser he affectionally calls Roxie.
director of impact development
Jack Lynch is thrilled to be join the Humm team! Jack was raised in Westchester, New York before attending school at Trinity College in Hartford, CT. After graduation, he spent a brief spell in the 'city' of Boston, graduating Oracle's sales training program. He then took his talents to New York, working as an Account Executive with the credentialing software firm, Credly. Realizing the full-time desk job wasn't for him, he took a 180 and moved into the film industry, first as a production coordinator, eventually moving into stunts. He is featured in the 2022 film, 'Bring Him Back Dead', and upcoming episodes of 'Law & Order'. However, Jack couldn't fully shake the sales bug, and is happy to join Humm.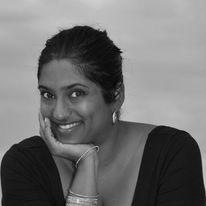 Executive Producer and Writer - This is Civil
Vineetha Reddy comes to us with a background in civil litigation and sociocultural anthropology.  She earned her J.D. at Boston University School of Law with a focus on health law.  As a young attorney she practiced law at the New York City Law Department, and after several years moved into the private sector.  She brings experience on research in law & social justice, reproductive health and research on legal and women's health issues.  Having left the legal field to raise her children, Vineetha now looks forward to sharing her knowledge and skills to help share the important stories that Humm productions brings to our listeners.  We are thrilled to have her!
Jacob is a Los Angeles-based writer and storyteller. Most recently he worked on NBC's dramedy GOOD GIRLS, among other television productions. His passion for history and stories took him to American University in Washington, DC where he graduated with a double-major in Political Science and Film. He is excited to combine two of his passions — storytelling and non-fiction podcasts — into exploring new audio narratives. When he isn't writing, Jacob is often playing a game of Dungeons & Dragons, camping in far-flung locales, or trying to keep his two cats off of his laptop. He's proud to be joiningsdkjaskdh — OFF CATS!!
Andy is a Grammy nominated engineer whose interest in sound and recording began many years ago with a toy microphone and a laptop. These early experiments with audio led him to study audio engineering at Columbia College, Chicago where his fascination with sound grew. Quickly moving through his studies, he gained the knowledge he needed, and through his time at Rax Trax Recording Studio, Chicago, he gained experience by working with just about every genre. Andy makes the engineering process fun – always looking for ways to make the show better! In addition to engineering, Andy is also the studio manager at Rax Trax Studios, an avid cyclist and the captain of the studios 'Bike Gang'. When he's not in the studio, Andy enjoys spending time with his family and listening to his kids' laughter, one of his favorite sounds.
Who wrote that awesome intro jingle to the Impactually Show  right?  That's me! My name is Andrew Sax and a graduate from the University of Vermont with a major in Spanish. I'm from Philadelphia, birthplace of the cheesesteak, the Declaration of Independence, and the NFL's greatest football team, the Philadelphia Eagles. In my free time I am an avid snowboarder and a member of the national ski patrol. Playing guitar, I love to write music and record small projects!  Music's ability to dictate an atmosphere and evoke memories has always been the driving force behind my passion.