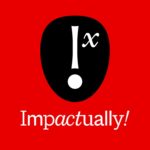 Who doesn't like a good story with real-life superheroes? Well, that's what we do at Impactually. Our globally recognized podcast features every day people doing extraordinary work for the benefit of the communities in which they live and often those beyond. We focus on how the influence of their work is inspiring others to act, the brands who actively partner with them by bringing resources to the issue, and the power of kindness. Listen, subscribe and share stories of positivity.
They say you can't win 'em all… but can you?
Welcome to Impactually, the power of one voice, multiplied.
Here we are a year into Covid and it's still part of the landscape. But as restrictions ease, there is light at the end of the tunnel for those struggling to make ends meet. But, there's one issue that cannot be fixed by open doors, micro-grants or stimulus checks, and that is the inequity of representation of women in the music industry.
Listen Now »