This episode of Impactually Is brought to you by JLB Images.
And listeners like you! Join our community and donate.
 For one woman in Illinois watching the horrors of 9/11 on her television sparked her own personal call to action. Surely, she thought, New York City hospitals would be in great demand for blood donations and as a young, physically active mother of four – donating blood was the least she felt she could do.  But an unexpected low-grade fever turned into something much worse, changing her life and bolstering her promise to help others in need.  It's called "Crēdo" and our story starts here.
Links to our Featured Organization and how you can take action:
The cure for blood cancer is in the hands of ordinary people. For more information on volunteering as a courier or registering, click the links below. Adding yourself to the donor base is safe and painless. All it takes to get started is a cheek swab. Volunteering, hosting or attending a registry event, signing up for email updates, and talking with your friends about it are all simple ways you can make a big impact.
And of course, running organizations like BeTheMatch is not insignificant. Financial gifts help patients find matching donors, underwrite the expense of the couriers and provide families with the care and support services that they need. You could be the answer to saving someone's life.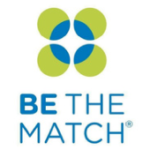 We'd like to extend our sincerest thanks to our guests:
Debra Gill – volunteer courier for Be the Match
Rut Kessel – Manager, Courier Program, Be the Match
Jennifer Saenz – Director Strategic Initiatives & Continuous Improvement, Be the Match
Dr. Jessica Foglesong MD – pediatric hematology-oncology specialist, formerly with Northwestern University Hospital, Chicago
Featured Musical Artist:
A very special thanks to our featured musicians, Avocadsquad, for providing their single "Park" off their new LP Sushi Tuesday. Their music is available on all streaming platforms.